Apply now or cry later – Don't miss the first application deadline of the CEMS Master with some insider tips!
Did you know that CEMS is a prestigious Master program that prepares future generations of leaders of the global scale? Did you know that there are only two application deadlines? Here are some insider tips for the first application deadline of the CEMS/International Management Master on the 8th of October!
The Master in International Management/CEMS is a two-year international joint degree program with the CEMS Alliance, entirely taught in English. The program is designed to meet the needs of the global marketplace in an international and multicultural setting and enables graduates to be tomorrow's responsible leaders, entrepreneurs and managers. Besides core components in Strategic Management, Marketing, Finance and Global Leadership, students can choose from a wide range of electives, participate in capstone business projects with CEMS Corporate Partners, spend one term at an elite CEMS partner university and gain hands-on experience during an internship abroad. You can find the exact structure of the program here.
Are you aiming for an international career?
Then apply until the first application deadline on the 8th of October! Here are the application requirements:
Relevant Bachelor's program: You need to have passed exams worth 60 ECTS credits in the field of business administration in order to apply for the program.
Language proficiency: You will have to prove your language skills in three languages, one of them being English.
As a non-WU applicant, it is also required to submit a valid GMAT-score of at least 600 points (official or unofficial GMAT score report).
The exact administrative and language requirements for our program can be found here.
Interested in insider application tips from current CEMS students?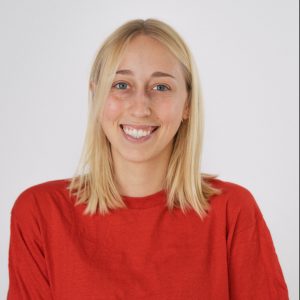 Catherina Schwaiger (Student Board Representative – CEMS Club Vienna)
 "A really important tip: be sure to plan enough time for the application process (and maybe not just the evening before the deadline, I promise that will be stressful) since there are many steps and requirements. For instance, check if you have the necessary English certificate, all important documents etc. And when writing your motivational letter, try to be authentic and think about what YOU can contribute to the CEMS network." (Catherina Schwaiger – Student Board Representative – CEMS Club Vienna)
"For the application itself, take your time and take a look at the possible exchange universities. You have to give your Top-10 directly when applying so it is good to know them and not do it last minute.  If you made it to the interview round, first of all congratulations, second being yourself is probably the one thing you've read the most but it's true! Collaborate with your peers, don't play the toxic Alpha and run others over. Discuss and share your own opinions even though you disagree." (Korbinian Lorenz – President CEMS Club Vienna)
"First, take enough time for your application because it takes some time to get all relevant documents. Second, think carefully about your ranking for your exchange semester. And keep in mind that you can indicate in that ranking whether you want to go on exchange in term 2 (winter semester), term 3 (summer semester) or you are the CEMS Office will assign you click on equal." (Julia Braunauer, First year student)
What are you waiting for?
Join the CEMS community and apply for the CEMS Master until the 8th of October!