ENGAGE.EU Summer School 2023: An interdisciplinary and European approach to sustainability
In July 2023, the ENGAGE.EU Summer School took place at WU Vienna. This year's topic "Transformation to sustainability in Europe" attracted students and lecturers from leading European partner universities. During the two-week program, participants benefited from social and networking opportunities as well as from an interdisciplinary take on sustainability.
WU Blog: This year, the ENGAGE.EU Summer School took place at WU for the first time. How did you learn about this opportunity and what motivated you to participate?
Akay Kaan Kadioglu (Tilburg University): Having come across the ENGAGE.EU Summer School 2023 on my university's billboards, I decided to explore the program further by visiting the provided website. The prospect of collaborating with a diverse group in Vienna for a two-week period to address pressing challenges was an opportunity I couldn't pass up.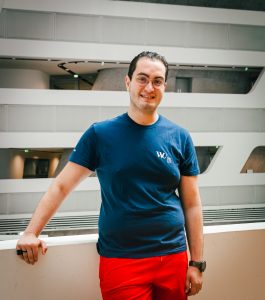 Jakob Schneider (University of Mannheim): I learned about the ENGAGE.EU Summer School via the university newsletter in January. Since I am very passionate about sustainability, it was clear to me that I would apply to participate in this year's ENGAGE.EU Summer School. Besides that, I looked forward to spending two weeks of my summer in the beautiful city of Vienna.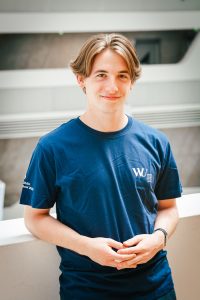 WU Blog: During the course weeks, you worked in international teams and exchanged ideas during social activities. To what extent were you able to benefit from the networking character of the program?
Léo Cousin (University Toulouse 1 Capitole): Participating in this summer school really changed me personally. Spending two weeks in an international environment with people from different universities and fields of studies was exciting. I had discussions and debates that I couldn't have in my home university and country. It really opened my mind to the world.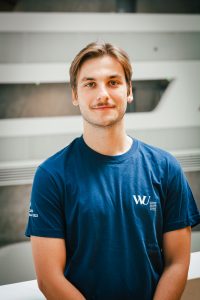 Gabriela Metodieva (University of National and World Economy): I can describe the social activities in one word: bonding. Going through the program, each of us had the chance to get to know participants of the summer school, the colleagues in our project teams, as well as ourselves.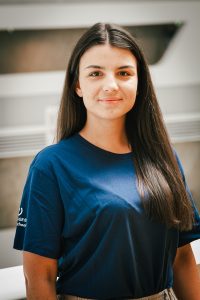 Iker Alejandro Rivero Giménez (Ramon Llull University – ESADE): I truly appreciated how much activities there were every day, being fun and affordable. I would argue that the social part, the connections, and friends we have made thanks to these activities could be one of the strongest characteristics of the program.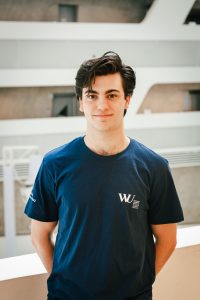 Chiara Oddi (LUISS Guido Carli): Getting in touch with worldviews, habits, and customs different from mine has been enriching and I believe that the Summer School was a success thanks to the diversity we experienced.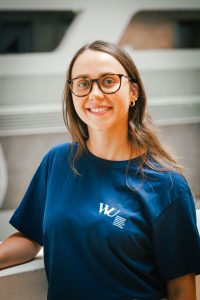 WU Blog: From the perspective of WU students, how did the ENGAGE.EU Summer School enrich you (for example, around the topic of sustainability)?
Sofiia Selimova (WU Vienna): The Summer School had a high impact both on my personal and academic life: Firstly, the lectures and other academic activities showed me possible ways of sustainable transformation in Europe. Secondly, the Summer School enriched my personal network since I was able to find the people who share similar yet different perspectives.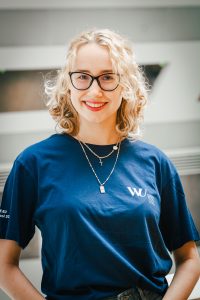 WU Blog: From an academic point of view, the ENGAGE.EU Summer School highlighted the topic "Transformation to sustainability in Europe" and took an interdisciplinary approach. Which added value comes with such an interdisciplinary approach and how did participants benefit from it?
Laurenz Tinhof (WU Vienna): The interdisciplinary approach of the ENGAGE.EU Summer School brought value by synthesizing perspectives from various fields, creating a more comprehensive understanding of sustainability in Europe. By integrating diverse traditions, students were enabled to see the interconnected complexities of real-world challenges. This holistic view fosters critical thinking, problem-solving, and the ability to develop innovative solutions.
Michael Wolfesberger (WU Vienna): The value of such an interdisciplinary approach comes from providing students with a more comprehensive picture about the intertwined nature of the issue and how the transformation to sustainability can be achieved. It has become evident that grand challenges of today cannot be solved by a sole domain but need to be tackled interdisciplinary.
Filiberto Brozzetti (LUISS Guido Carli): In the complexity of the contemporary world, the issues at stake are so broad and general that they require a multi-faceted approach and on various fronts. The sharing of different and diversified scientific viewpoints enriches what must be a global and holistic vision of a prospective leadership.

WU Blog: What was it like to coordinate the program? What are the challenges and highlights of the tasks?
Vanja Vukovic, Program Manager (WU Vienna): My personal highlight was the overall atmosphere during the program – all participants showed high enthusiasm not only for the topic of the summer school and the academic program, but also for social activities and networking. Even though managing a two-week stay of a relatively large student cohort at first seemed somewhat challenging, the experience was highly enjoyable from the outset.
Curious about what other short programs are in WU's portfolio? Here you can learn more about International Short Programs for WU students: short.wu.ac.at/isp
"Funded by the European Union. Views and opinions expressed are however those of the author(s) only and do not necessarily reflect those of the European Union or the European Education and Culture Executive Agency (EACEA). Neither the European Union nor EACEA can be held responsible for them."