International Business Administration in your bachelor's degree? This is how you can individualize your international experience
WU bachelor's students who wish to graduate with the IBW major are required to complete an international experience abroad during their studies at WU. The good news is that the IBW international experience can be completed in different ways. In this article, we'll show you three options and explain what to consider. Regardless of which option you choose in the end, an international experience helps you take on responsibility and prepares you for future leadership tasks.
Important: Please note that depending on the study plan, different requirements apply for the confirmation of IBW international experience (Note: There are differences between the study plan BaWiSo 2012 and BaWiSo 2019).
Option 1 – The exchange semester
Well-known and often chosen: The semester abroad offers you the opportunity to develop academic skills and to immerse yourself in the culture of the host country. By moving in an international setting and getting to know new academic as well as cultural structures, you strengthen your self-reliance and open-mindedness. For bachelor's students, there are three application periods each semester during which you can apply for an exchange place at a WU partner university.
Marie (WU bachelor's student):  Being abroad and having a new environment is exciting and you grow a lot during that time. I met so many amazing people from all over the world. I encourage everyone to apply. You will not regret it. It was the best semester I had!
Tip: Take advantage of the small group advisory meetings and workshops offered by the International Office. It is the best way to learn more about the application for a semester abroad.
Option 2 – The internship abroad
An internship abroad is a plus on your resume and enriches your studies with practical international work experience. In order to use the internship as IBW international experience, it must take place for at least 6 weeks full-time (in the study plan BaWiSo 2012, 8 weeks full-time) and outside of Austria. Furthermore, it should not be completed in the country of your own citizenship. You can use this online form to check in advance whether the internship is suitable for the IBW international experience. After the internship in summer, you have to attend the internship seminar in winter semester, after which your IBW international experience can be confirmed.
An internship abroad will help you to gain a feel for an international work environment. This is especially useful if you plan to work in diverse teams and aspire to take on a leadership role.
Tip: If your internship has a duration of at least 8 weeks, you can apply for an Erasmus+ grant. If you are interested in this topic, read this related article about the Erasmus+ internship abroad.
Anna Rösch (Coordinator IBW international experience): An internship abroad contributes strongly to a student's qualification profile and enhances personal and professional development. In short, an international internship helps you to practice what you have learned in your studies. It enables you to see how business culture works in reality and enhances your intercultural and communication skills. The IBW internship is a perfect way to develop your personal skills and also to get to know future employers. This helps you to build a professional network. 
Option 3 – International Short Programs (ISP)
Participating in an International Short Program (ISP) abroad has advantages: the program can be completed within 3-5 weeks; you experience intensive course weeks and expand your own intercultural skills. Characteristic elements for Short Programs are group projects, international lecturers and talks by guest speakers from business companies. In addition, the social program provides many opportunities for personal exchange and networking.
Short Programs are especially suitable for you if you prefer shorter stays abroad (e.g. because you are already working or want to combine different international experiences).
Daniela Mühlburger (Participant ISP): I can only recommend participation in an International Short Program to everyone. It was a fascinating time in a completely different culture. The exchange with the Indonesian students as well as the academic content definitely enriched my professional knowledge and my personality. Away from the academic part at Gadjah Mada University, we experienced, discovered and explored a lot as an international group. Participating in an ISP is a great way to complete the IBW international experience.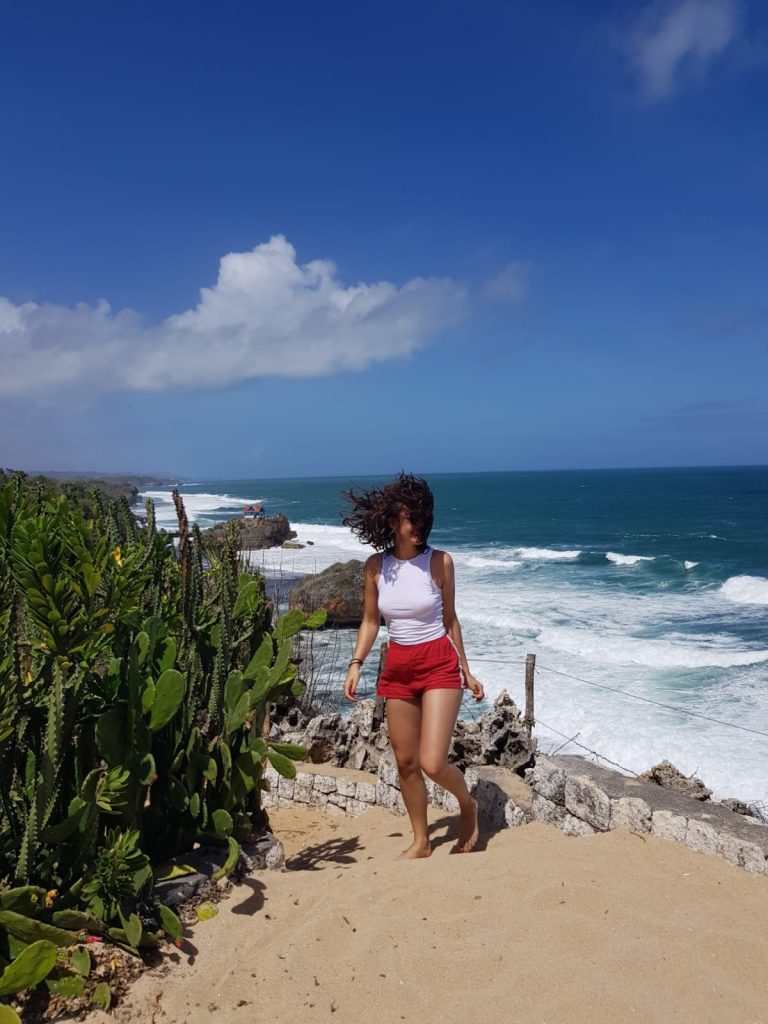 Stay on top of international topics – It is worth visiting channels of the International Office:
Website / Instagram