Why not spend some time in Indonesia?
When it comes to studying at WU Vienna, our students often choose the chance to spend some time abroad – the International Summer University Program (ISU) of the international office offers various opportunities for WU students to take part in internationally oriented short programs abroad. Simon Hochegger spent a few weeks in Indonesia. We have asked him about his experiences.
WU Blog: Which aspects did you like most about Indonesia and your host university?
Simon Hochegger: Indonesia was a good demonstration for how emerging markets evolve. The country's market has a lot of potential to become soon a developed country. Since the country is really diversified in culture, tradition and language, the markets involved can increasingly benefit from that gift. The country with its amazing volcanos offers beautiful landscapes and amazing trips. The street food is also an aspect that has to be mentioned. It was such an interesting and delicious experience to go to streets where they sell traditional (spicy) food à la rue. The inhabitants I have met were overall very friendly and helpful. Even if some of them did not speak English, most of them were still willing to help.
The host university Universitas Gadjah Mada (UGM) offered a well-prepared program with many diverse activities. I really liked the organized CEO talks with speakers from different industries, which helped me to get a better understanding about the ASEAN market. The lectures were informative and were taught in a very engaging way. The university's coordinators were helpful and strived to make the program a remarkable experience.
"I learned a lot about cultural differences, which explained all the misunderstandings that came up during the program."
WU Blog: What did you like most about the academic program?
Simon Hochegger: I really liked the SME consulting project because it was the first practical training for me to assess a company in a completely different geographical area. The collaboration with the Indonesian business students helped me to figure out how important international relations are and how to use these resources most efficiently. In addition to that, the classes about international management helped me to better evaluate the company surrounded by its diversified environment. I also found really interesting that we visited companies like the sugar factory. I got a good insight into how big companies in emerging markets do business. Besides that, I learned a lot about cultural differences, which explained all the misunderstandings that came up during the program. I also remember the interactive parts we did in class, f.i. role-plays representing a certain type of stakeholder in an industry, which was not only very informative but also fun.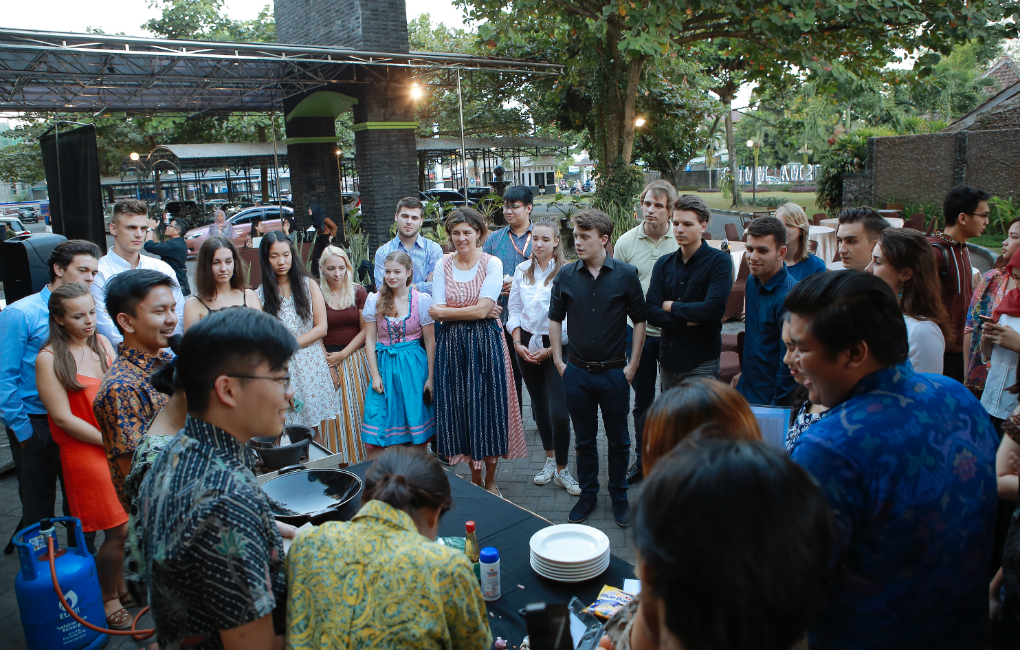 WU Blog: Can you tell us about the highlights you've experienced?

Simon Hochegger: I enjoyed spending time with the Indonesian friends I made through this program. They showed me around and made me experience how they live, what they eat and how they enjoy spending delightful evenings. I also liked that the host university organized events, like the cultural evening, where our Indonesian colleagues showed us how to cook one of their traditional meals. This evening was one of my highlights of this program. Another highlight was the Gala Dinner at Prambanan Temple. This cultural representation was impressive.
WU Blog: Which are the most important experiences and learnings you could take out of the ISU Indonesia?
Simon Hochegger: The most interesting and also most important experience I made throughout this program was definitely the collaboration with my Indonesian colleagues. Their style of working in a group is, compared to the style I am basically used to, completely different, so I learned that the first thing to do when working in an international group is to be willing to compromise. In my case, a commonly elaborated work frame was the best option. I also realized that communication can be more than divergent. When my group and I discussed a certain topic, I sometimes felt that not everyone was on the same page.
It took me some time to realize that information has not always been perceived in the same way. So, when ambiguities arose I felt the need to clarify the situation by asking about the meaning of the information. Focusing on this non-apparent factor helped to develop a certain degree of empathy and control over the situation. Another important lesson I have learned was to deal with and contribute to a group of 20 people. Even if there were some many personalities represented, there was always a way to agree on certain topics. When you have a good relationship with all of them, you can actually have a lot of fun.
"The most interesting and also most important experience I made throughout this program was definitely the collaboration with my Indonesian colleagues."
WU Blog: Do you have any tips for future ISU participants regarding the program and preparing for an ISU program in general?
Simon Hochegger: In terms of general preparation, I recommend future ISU participants to ensure that they gather the most important information about the country. News about natural catastrophes or political conflicts is well advised to follow. It is also advisable to make sure that all vaccinations needed for a trip to a country with a tropical climate are updated. An advice for people who love adventures is to check out beforehand all the interesting places where to go and how to get there. Traveling around in Indonesia is an experience for itself and should be fully enjoyed. The most common form of traveling around was backpacking, so future ISU students will definitely be handling their trip easier by a well thought out concept of packing.
Concerning the program, future participants are recommended reading the Havard Business Review articles mentioned in the agenda already beforehand, because the classes build on these articles and this pre-work helps to better understand the session's topics. The sessions will be really interactive. Furthermore, this program might be also an aid for those who are not experienced in speaking to an audience. The opportunities during the program should be taken seriously to improve presentation and communication skills. What concerns the general aspect, as well as the academic one, is to study Hofstede's dimensions. It really helped to develop a certain sense of empathy.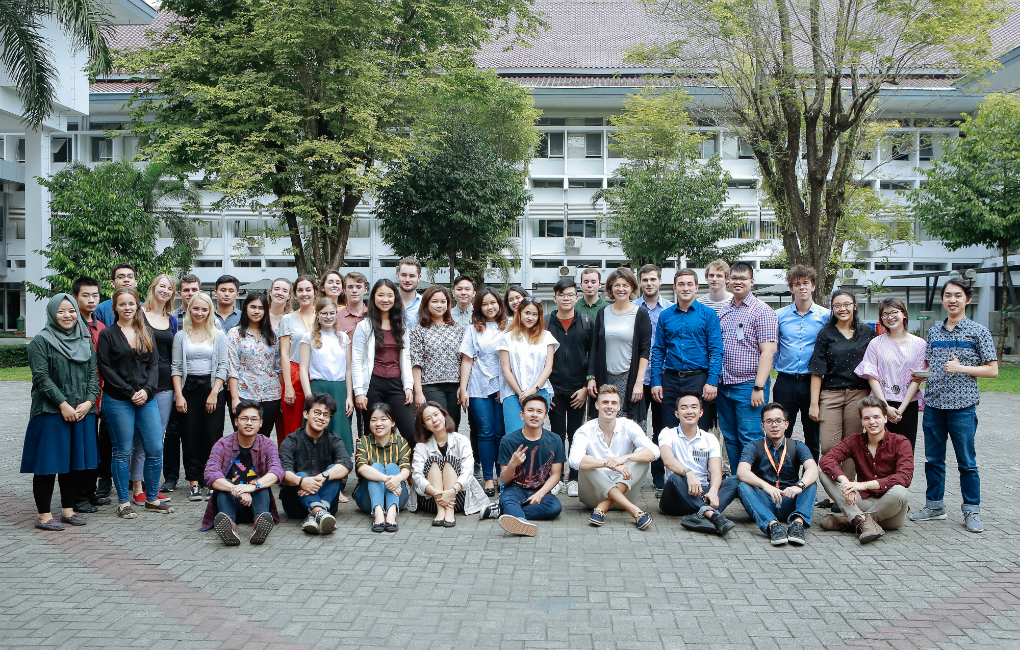 Are you interested in an International Summer University program?
Check out our programs and save the date for our Infosessions (coming up in January):
Infosession: January 17, 2019 at 12 noon, TC.1.02
Application Period: March 4 – 13, 2019, 12 noon