SIMConnect goes Tel Aviv – Exploring the high-tech startup hub
Almost forty students of the SIMC master program traveled to Israel to get to know the high-tech startup nation. In the course of the trip the students visited organizations like Advantage Austria (WKO), Tel Aviv University and many interesting startups like Aleph Farms – a slaughter-free meat producer.
Shalom from Israel! We flew all the way down to Israel to better understand why Tel Aviv is ranked in the top 5 startup hubs of the world. We got a lot of interesting insights and thus want to share some of our key learnings with you.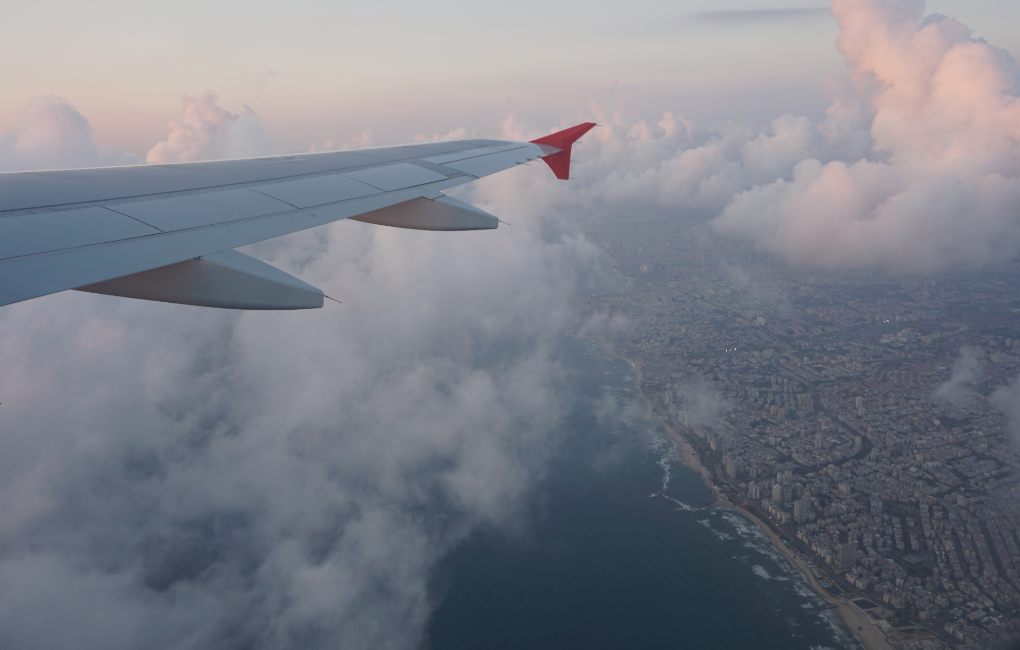 Discovering Tel Aviv and Israeli food
We started our trip on Saturday on which is Shabbat – the day of rest and religious worship in Judaism. Shops are closed and public transport is shut down. Thus, we had some time to explore the Old City Tel Aviv-Jaffa and spend some time on the Tel Aviv beach. We highly recommend checking out delicious national dishes like Hummus, Falafel and Shakshouka. The food on its own is surely worth a trip and you overheard us saying more than once: "Harbä hummus bevakasha!" – which is Hebrew and translates to "With much hummus please!" Talking of food: A fun fact about Israel? Israelis love Schnitzel as much as Austrians do and you can find it on almost every menu.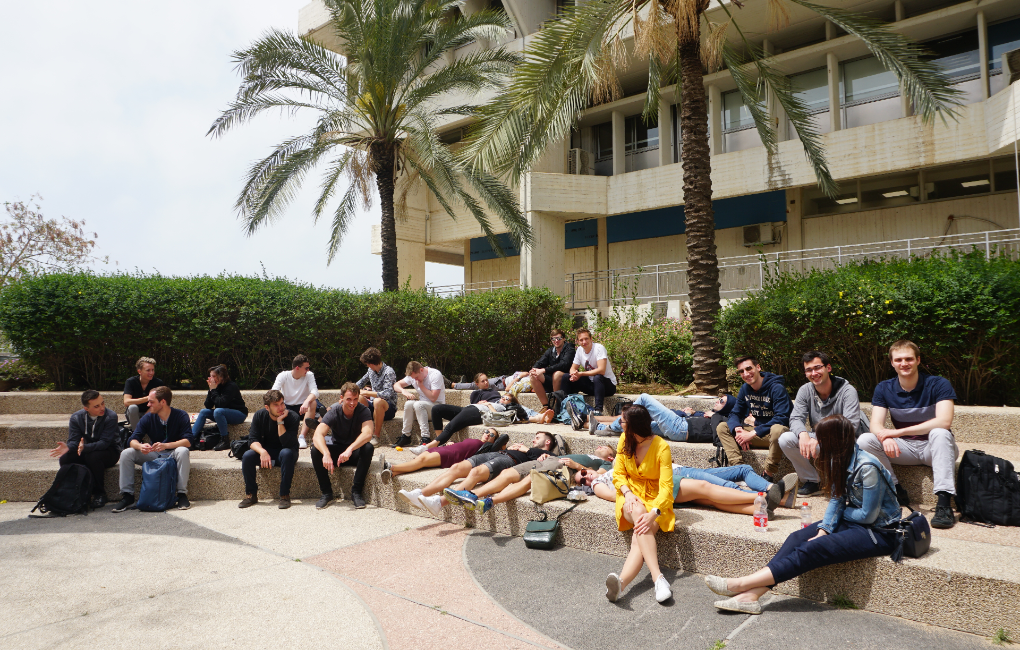 Back to business
Starting the week off right – on Sunday, mind you, because it's the first day after Shabbat. Our first stop led us to a lecture of professor Dr. David Zvilichovsky – faculty member of the Coller School of Management at Tel Aviv University and researcher in the fields of innovation and entrepreneurship. Professor Zvilichovsky introduced us to the high-tech nation Israel by giving us some key facts about the country and its economy. Most interestingly, Israel is the world leader in research. Moreover, Israel was (before they discovered natural gas) the only Arabic country with no natural resources. This is why already former presidents and scientists like Albert Einstein knew, the only chance for Israel to evolve as a country is investing in research and technology. This coined the culture of the country and surely contributed to the fact that it's known as high-tech nation nowadays.
To understand the culture and economic circumstances better in comparison to Austria, we moved on to our next stop: Advantage Austria (WKO) and IKH Germany. There, we learnt that Israelis possess a culture of failure like we know from the US and also 35 % of startup investments come from US financiers.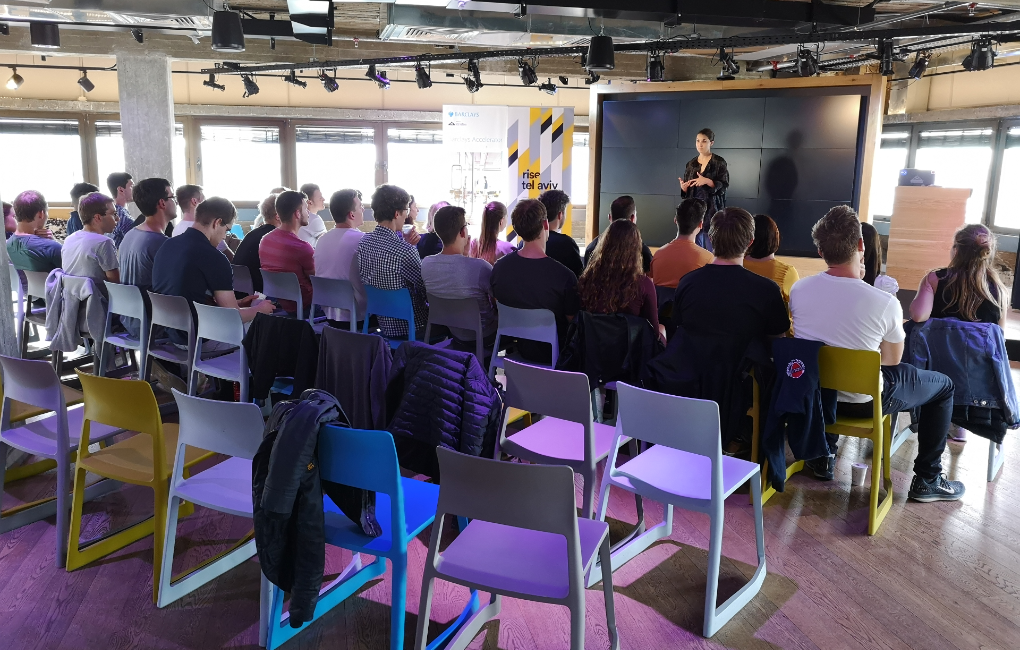 Getting to know some Israeli startups
During our trip we visited FSIGHT – an Israeli startup with ties to Austria. The Austrian Blue Minds Group of the Kern Family holds an interest in this energy startup and Christian Kern is the Chairman. It is a blockchain peer-to-peer energy trading platform. FSIGHT is partnering with a pilot community to better test their algorithms. Their algorithms smartly predict, distribute and trade energy within and outside the community.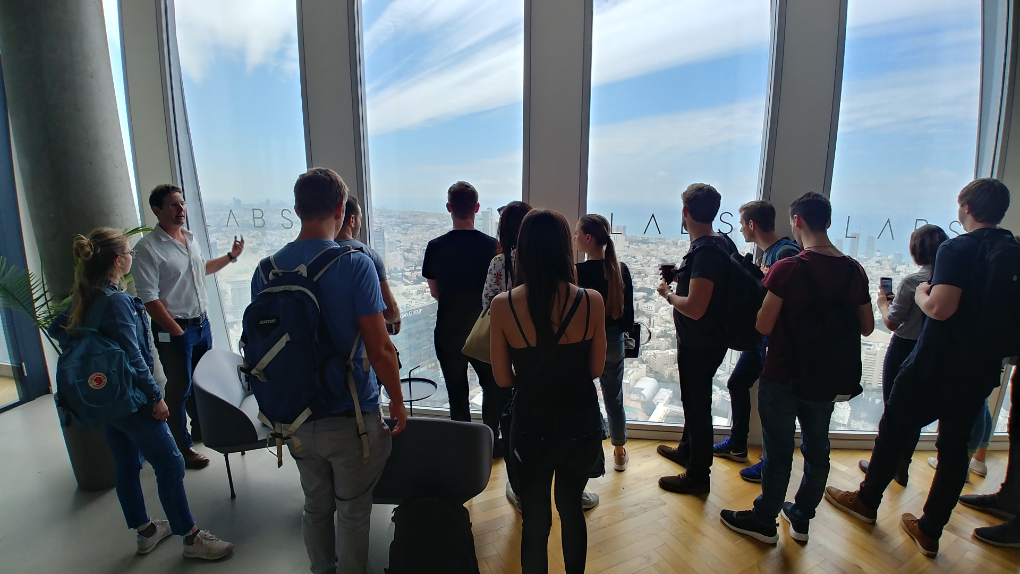 Another truly exciting startup to visit was Aleph Farms. It is the first startup that managed to produce an in vitro steak. Right now, it takes 2-3 weeks and costs 50 $ to produce a thin, small piece of steak. The founder Didier Toubia emphasized it is not artificial meat – like often called by the media – but real meat which is grown from stem cells. Therefore, he prefers the term slaughter-free meat. The company plans to scale up their process in the next years and to sell their meat premium-branded in restaurants. Other startups we visited include monday.com, PayKey and Essence Intelligence.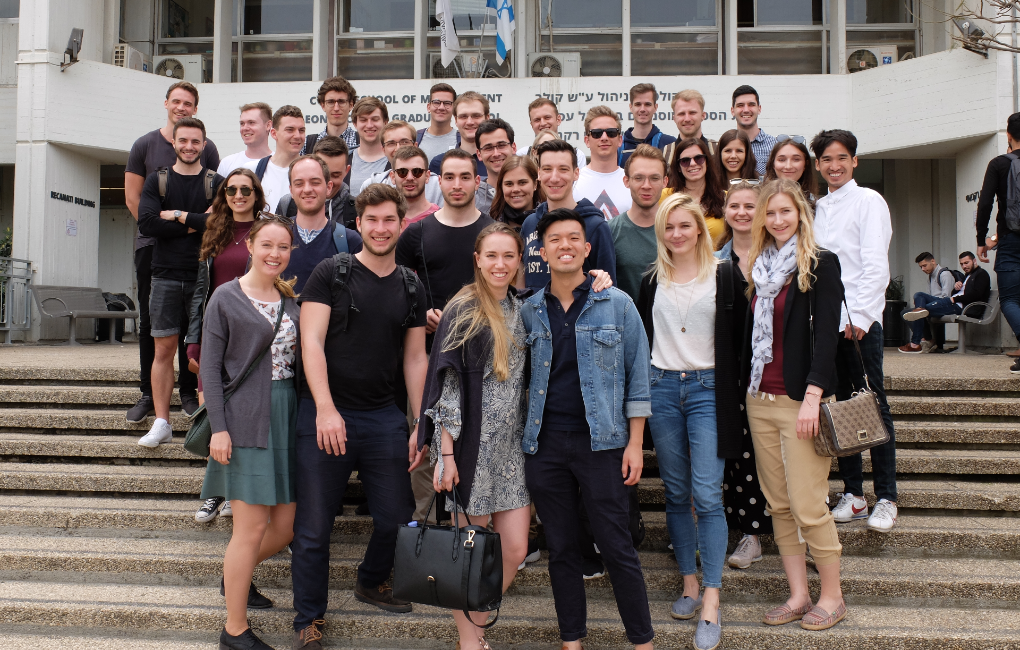 We'd like to thank all organizations and startups who warmly welcomed us and gave us so many valuable insights. You also want to learn more about startup hubs like Tel Aviv and go on exciting trips with your peers? Apply for the 2020 intake of the SIMC master program now!