Starting on July 2, 2018 the ISUWU (International Summer University at WU) welcomed 150 students from all over the world for the 29th time. International students from 32 different countries of origin joined this year's program to benefit from the academic program, as well as the social program that is organized by WU's International Office.
Students can join either the July session or the August session, or even both sessions consecutively. The academic program is the focus of the ISUWU and taught by a team of experienced WU and international lecturers who offer a large variety of business-related courses in English. These courses do not aim to provide basic knowledge, but to deepen the students' understanding of business topics. Engaging teaching methods are used in all courses, supported by relevant company visits and guest speaker sessions that are organized for graduate students as well.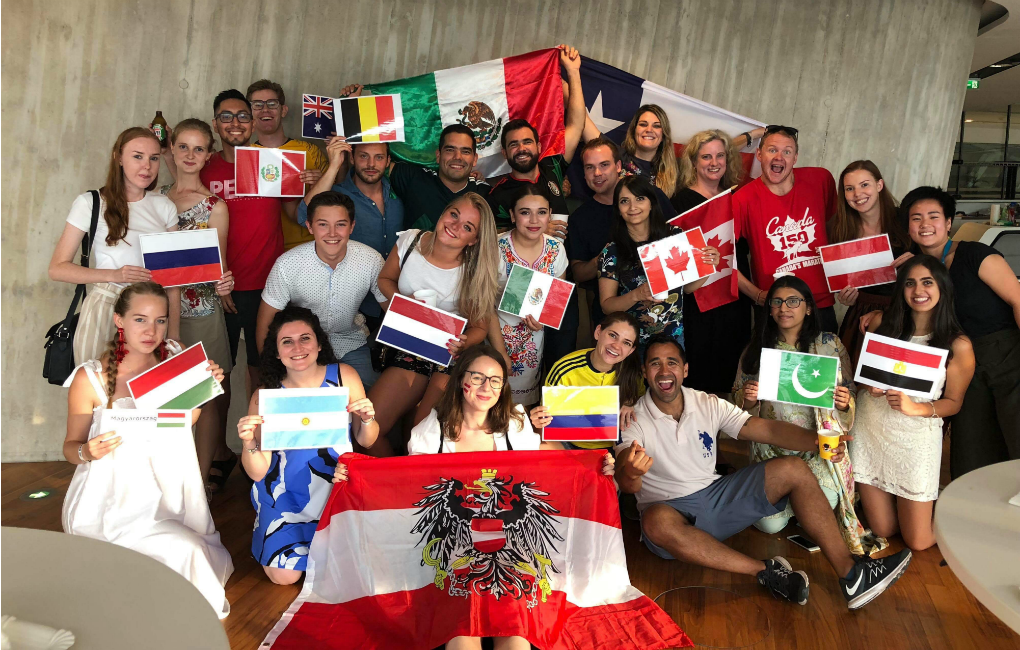 Undergraduate and graduate students can select courses that complement their studies at their home university and enable them to have the experience of an education abroad for three intensive weeks. In addition, students benefit from a great selection of social activities that are planned by the ISUWU team. The goal is that students benefit from the ISUWU from an academic, as well as a social perspective. To celebrate the diversity of this program, all 150 students this year represented their cultures at the International Cultural Evening, which is always a highlight of the social program.
Bringing students from all over the world together for a few intensive weeks is rewarding not only to the students, but also to all involved lecturers and the organization team.
Interested in ISU@WU?
If you want to learn more about short programs organized by WU, visit us on Facebook or on our websites:
For WU Students: wu.ac.at/io/isu
For international Students: wu.ac.at/io/isuwu