Go Global 2020 – a slightly different exchange fair
This year's Go Global exchange fair, organized by the International Office, took place on October 28, 2020 – for the first time, entirely online. Walking from booth to booth, as is customary during a fair, was not possible this year; however, students were able to attend a number of information sessions, which covered all of WU's internationalization offers.
The fair took place in the form of various MS Teams sessions, with a lot of time for questions. Up to 180 students attended the individual sessions at the same time and were able to inform themselves about their options for internationalization. The International Office was able to introduce all their offers thoroughly, including smaller programs, which are often not as visible. Most students know that there is the option of going on an exchange semester of participating in an international summer university, but not everyone is familiar with programs like the Prof. Ewald Nowotny Mobility Grants or the Erasmus+ internship grants. The former consists of financial aid for students participating in international scientific events, like conferences and Moot Courts, the latter supports students doing international internships in Europe.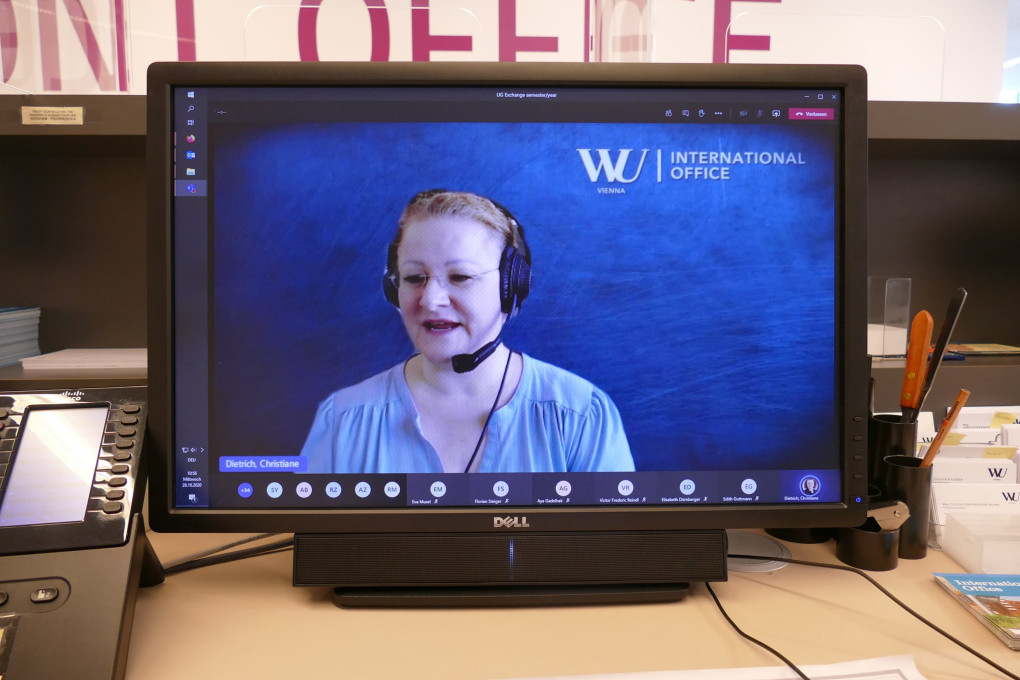 Internationalization at home
In the current situation, forms of internationalization which do not necessarily entail travelling abroad, are gaining importance. New programs such as the ENGAGE.EU Online Exchange Initiative and the CBS-HSG-WU Online Course Initiative were introduced, which allow students to participate in online courses at some of WU's partner universities. The shift to distance learning at universities around the world had the side effect of making studying and teaching in an international environment easier than ever, without having to physically cross any borders. WU students also have the option of participating in international short programs taking place on campus, such as the International Summer UniversityWU, which was previously only open to international students.
Offers beyond the International Office
In addition to the programs offered by the International Office, the Business Language Center (BLC) and the Erasmus Buddy Network (EBN) also provided information about their work at the fair. The BLC has a large range of offers for language learning, one of which is the Tandem Learning program, which connects students with different first languages in order to enable practicing those languages with each other. EBN provides international networking opportunities by matching WU students with incoming exchange students. Another guest at the fair was the ZBP Career Center, which provided insight about creating successful application documents, particularly in an international context.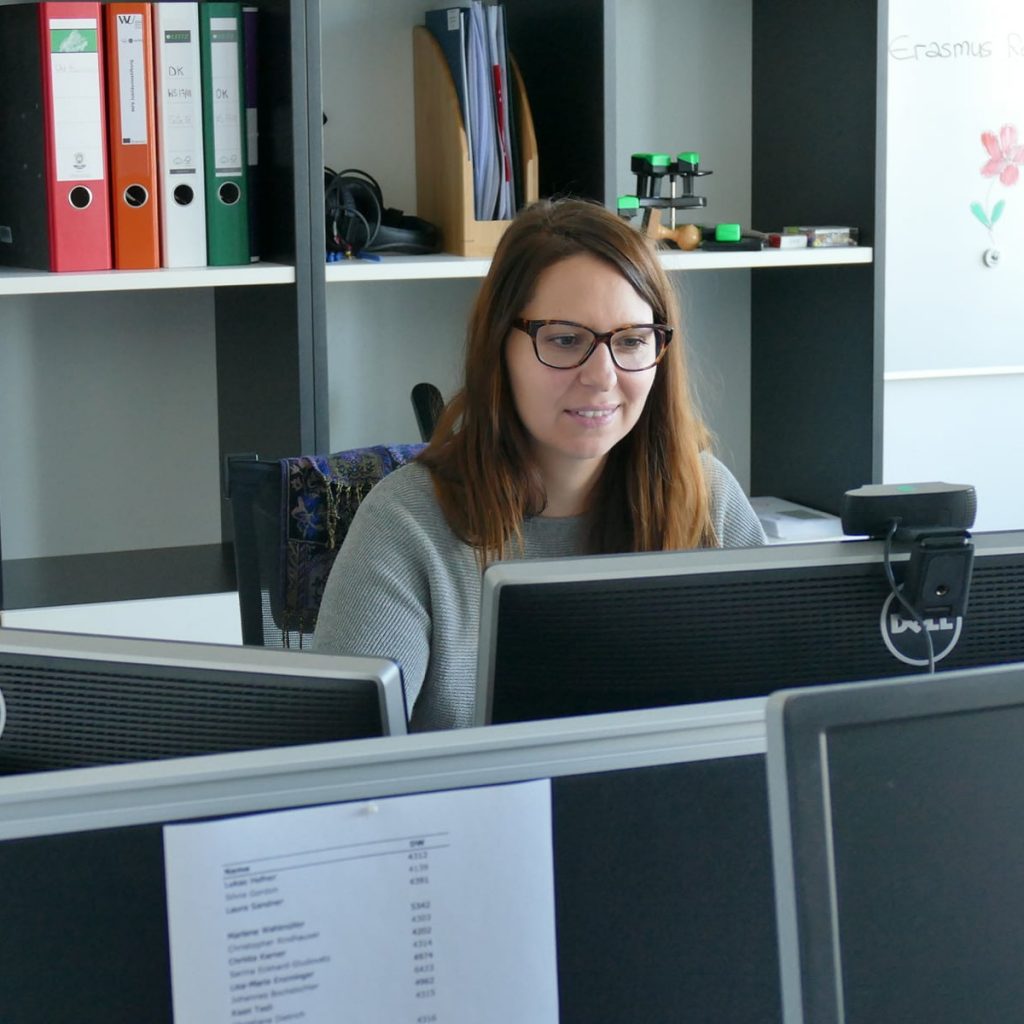 Did you miss the fair? No problem!
If you missed the fair, you can still access some presentations and information materials online. Additionally, please feel free to contact our experts at the International Office if you have any questions about how to internationalize your studies.