Have you ever visited a city and felt like you had to come back again for a longer stay to connect more with the place and its people? That was exactly how I felt when I was in Sofia in 2015 to visit a fellow WU student whom I had met during my time with the international student organization AIESEC.
After having spent one semester abroad during high school, I thought it would not be "necessary" to study abroad again during my bachelor's degree. Finally, during my – as originally planned – last semester, I started to doubt and regret this decision. When I received the e-mail reminder from the International Office at WU last spring saying it was the last chance to apply for an exchange semester this year, I told myself "Now or never!". When I saw Sofia on the list of possible exchange destinations, I immediately knew that this was the right university to apply for. Although my friends, colleagues and family didn't quite understand why I would want to go to Sofia, I couldn't let go of the idea that this would be a once-in-a-lifetime chance for me, and I took it.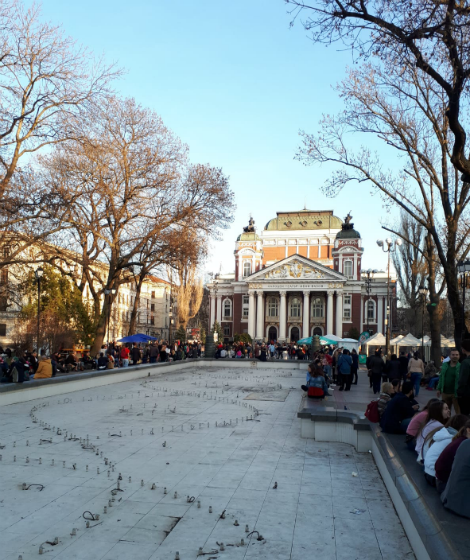 A different Erasmus experience…
Our partner university in Sofia, the University of National and World Economy, scores low in rankings, is in a rather unpleasant area of Sofia and is known among Bulgarians to be "an easy choice, where attending classes is not necessary". So why would anyone want to go to Sofia then? Besides the country's beautiful landscape, interesting culture and friendly people, it is the almost unlimited number of opportunities that make the Erasmus experience so special here. The journeys to Austria are incredibly cheap: for EUR 10-25 you can fly to Bratislava and travel on to Vienna for just EUR 5, what makes it a perfect Erasmus destination if you have important business to handle back home, weddings to attend or exams to finish at WU. Since Bulgaria is part of the European Union, there is almost no bureaucracy for Austrians: no additional insurance, phone number, visa, working permit etc. is needed to get started here, which is a big advantage to have a great, uncomplicated time abroad!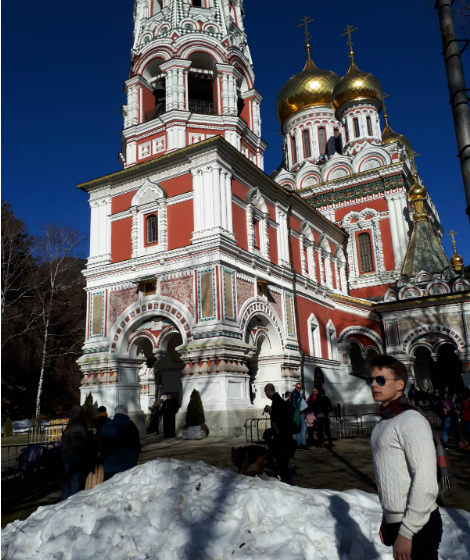 Sofia itself is very cheap, the students' dormitory is just EUR 30 per month while the Erasmus grant is about EUR 300 monthly. Furthermore, Bulgaria lies in the heart of the Balkan: weekend trips to Greece, Romania, Serbia, Macedonia, Albania etc. are cheap and easy to realize. Especially for students like myself who finished almost all of their courses at WU, this is a great opportunity to have your Erasmus experience while applying for master's degrees and jobs back home before new challenges take you back down to earth. In addition to learning Bulgarian and writing my bachelor's thesis on a linguistics topic, I was able to start working in an interesting start-up in Sofia with other interns from Singapore and New York and was able to gain valuable work experience while meeting interesting new people.
The message is clear…
Sofia is underrated among Erasmus destinations, and offers great opportunities and the perfect environment for an unforgettable Erasmus experience! I am more than happy about my choice to study in Sofia!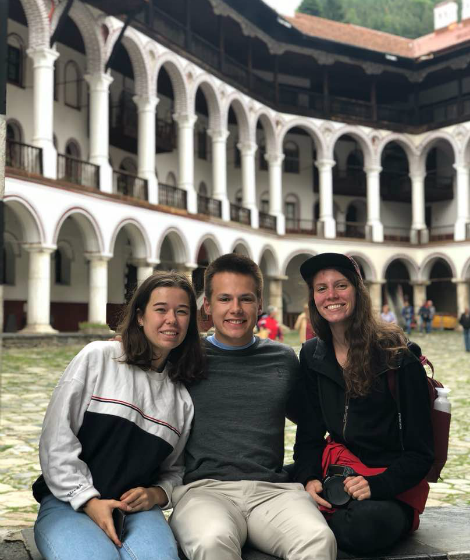 Are you ready for your adventure?
Visit WU's international office during the opening hours and get to know which one of WU's 240 partner universities is right for you! Or are you interested in WU's International Summer University? Then you should keep an eye on our Infosessions and small group advisory meetings:
ISU-Infosession: January 17, 2019 at 12 noon, TC.1.02
Application Period – ISUs: March 4 – 13, 2019, 12 noon
Small Group Advisory Meetings – ISUs:

December 4, 2018, 2 pm
February 19, 2019, 2 pm
March 5, 2019, 3 pm