My once in a lifetime experience at ISU WU
Just a girl, travelling all alone for the very first time. As I arrived at the Vienna airport, I was still a bit worried; new country, new language, all by myself. I couldn't think of anything but getting to the dorms. I got out of my plane, got my train ticket and started this once in a lifetime experience: My scholarship at the international summer university at WU Vienna!

Joining the ISU WU has been an enriching experience on both the academic and personal levels. On an academic level, it was a great opportunity to participate in such a focused learning environment that is intensive and interactive. The courses deepened my knowledge in my field of study. Moreover, the discussions and group work with other international students like myself helped me broaden my perspective on numerous issues as well as developing my critical thinking skills. The diversity within the classroom created a challenging environment where everyone tried to share and communicate their thoughts as clear as they can.
"On an academic level, it was a great opportunity to participate in such a focused learning environment that is intensive and interactive"
The most exciting (and intimidating) part, for me, was the complete independence and selfreliance. This wasn't only my first study abroad experience, but also my first time to travel all by myself. However, as soon as I got here and met my flat mate, it didn't feel like I'm doing things by myself anymore- we got along and became friends since day one. In addition, the social program was packed with amazing activities. From palaces and museums to hiking, a wine tavern and a brewery! It's hard to pick a favourite but I think the view from the hike was just too good to be true.
That, and well, getting to see one of my all time favourite paintings: Klimt's The Kiss. That was like a dream coming true! As I am doing a Visual Arts degree in parallel with my Business Administration BA at the American University of Cairo, I was looking forward to seeing some of the most famous paintings of artists closest to my heart; Klimt, Monet and Van Gough, and they definitely didn't disappoint Furthermore, I got the chance to make friends from literally every continent and built a global network. Exploring Vienna, the food, culture and architecture was such a pleasure. Also Vienna's proximity to other cities was definitely a plus. During my stay, I was able to go to the breathtaking Salzburg and Munich. I'm going back home and leaving a piece of my heart in this delightful city and its amazing people and atmosphere. Till we meet again, Vienna!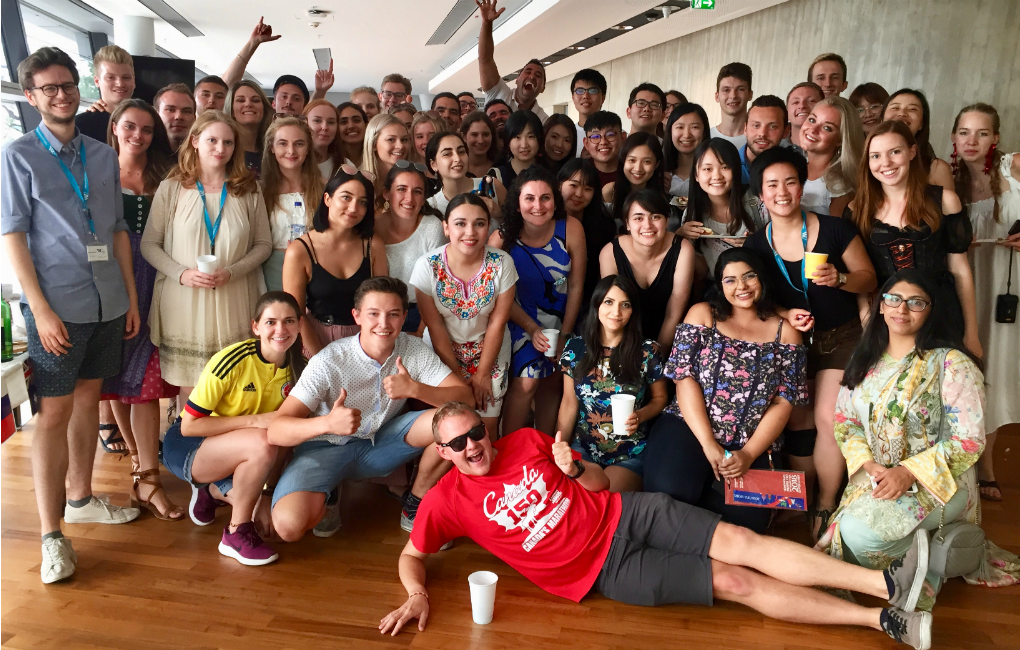 Are you interested in ISU WU?
The ISU WU program is an intercultural, short-term program for Business Students from around the world. If you want to be a part of ISU WU 2019: the application period begins on February 15 and ends on March 31, 2019. Here you'll find all information you need for your time at WU Vienna!