"When talking about project work, one should not underestimate cultural differences."
Johannes Bochsbichler recently received his bachelor's degree in International Business Administration from WU Vienna. As part of the ISU WU program of WU Vienna's International Office, he has spent a few weeks abroad in Russia. Our ISUs are an excellent opportunity for WU students to take part in internationally oriented short programs abroad – and you can experience that too! Let ISU WU participant Johannes tell you why in this Blogpost!

WU Blog: You've spent the ISU WU program in St. Petersburg. Can you tell us a bit about the academic program?
Johannes Bochsbichler: The academic program of the ISU was very diverse. The focus was international marketing. It was very pleasant that the lectures were very varied. They did not only consist of classic lecture talks, but most of the time, lecturers tried to involve the students in the sessions. Questions were always welcome and answered with pleasure. In addition, we worked on many case studies in groups and had to individually work on tasks, and each group presented their solutions.
During the ISU, each group, made up of students from WU and the host university, worked on a realistic market entry project. Due to the possibility to apply what has been learned on a realistic case, a lot of the content of the lecture will be remembered. In my opinion, it was also very good that there were many different lecturers. This made it easier for me to stay focused because I did not have to pay attention to the same person for three weeks.
WU Blog: What did you do during your free time?

Johannes Bochsbichler: In addition to hotel, transfer, lessons and much more, two trips and two company visits were organized for us by WU or by the partner university. At the end of the first week, we made a joint trip to the Peterhof Palace. We were picked up directly from the university and after about an hour bus ride we reached the World Heritage Site built by Peter I. After a guided tour through the splendid rooms of the tsar's residence, there was enough time to stroll through the extensive park, past countless fountains and flower gardens, to the sea.
The following Tuesday we had our first Company Visit and got the chance to visit a bottling plant of Coca Cola in St. Petersburg. The nice employees explained the almost completely automated filling process and told us about the job opportunities at Coca Cola. The next day we visited the Hermitage, one of the largest and most important art museums in the world. We had a guide who accompanied us through the magnificent rooms. In addition, she showed and explained to us the most important works of art by Rembrandt, Da Vinci, Michelangelo, Picasso and co.
On the last day before our final presentations, we had our second Company Visit. This time we were able to visit Solopharm, a Russian drug manufacturer. Again, two very friendly employees guided us through the entire facility and explained the manufacturing processes of the various medical products. Every Monday our coordinator Stefan organized a joint group dinner to which every participant in the program was invited. This was especially nice, as the group could also exchange ideas with each other and everyone was able to end the day together. I also found it very positive that at ISU Russia there are traditionally two cultural evenings in which the students introduce their culture to students from the respective other country using creative methods. Thus, the program is not so crowded and there is more room for small talk and relaxed atmosphere.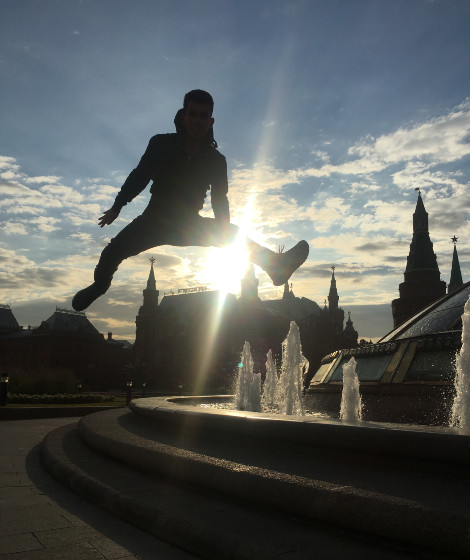 WU Blog: What did you like most about Russia and WU's partner university?
Johannes Bochsbichler: Most impressive for me personally was the beauty of the city of St. Petersburg. Many boulevards and magnificent buildings characterize the cityscape. There are also very nice parks and a bit further outside the city centre very large green areas, also with sea views. Although I have heard many times that St. Petersburg is supposed to be beautiful I probably would never have visited the city on my own. I am very thankful that I was able to be there thanks to the ISU!
WU Blog: Do you have any tips for future ISU participants?

Johannes Bochsbichler: Since I have already visited three summer universities and as Russia has been my last one, I would like to pass on some tips for prospective participants. First, do not take the Pre Course Exam too lightly. Even though the questions are not too difficult, it is not that easy to get a high score. Often important points are lost here which would have been relatively easy to score if you would have studied a little more. This is a pity, as you might get frustrated afterwards, if only one or two points were missing on a good grade. Secondly, one should not underestimate the intensity of a summer university. In addition to lectures in the morning, many trips and company visits are part of the program. Therefore, it is advisable to plan in time for the project work early enough, so you do not panic in the end and can enjoy the location.
"Do not take the Pre Course Exam too lightly – even though the questions are not too difficult, it is not that easy to get a high score!"
When talking about project work, one should not underestimate cultural differences. So far, I have seen on every ISU that the students at the host university simply took a different approach. Some would have preferred to discuss each single sentence together, others have contributed almost nothing to the project. In some countries, it was the most normal thing in the world to appear two hours later than agreed, and elsewhere it was extremely rude to give honest feedback once it could somehow be construed as a criticism. To inform yourself in advance about any cultural differences can help, but if you are actually confronted with it, you have to get used to it anyway.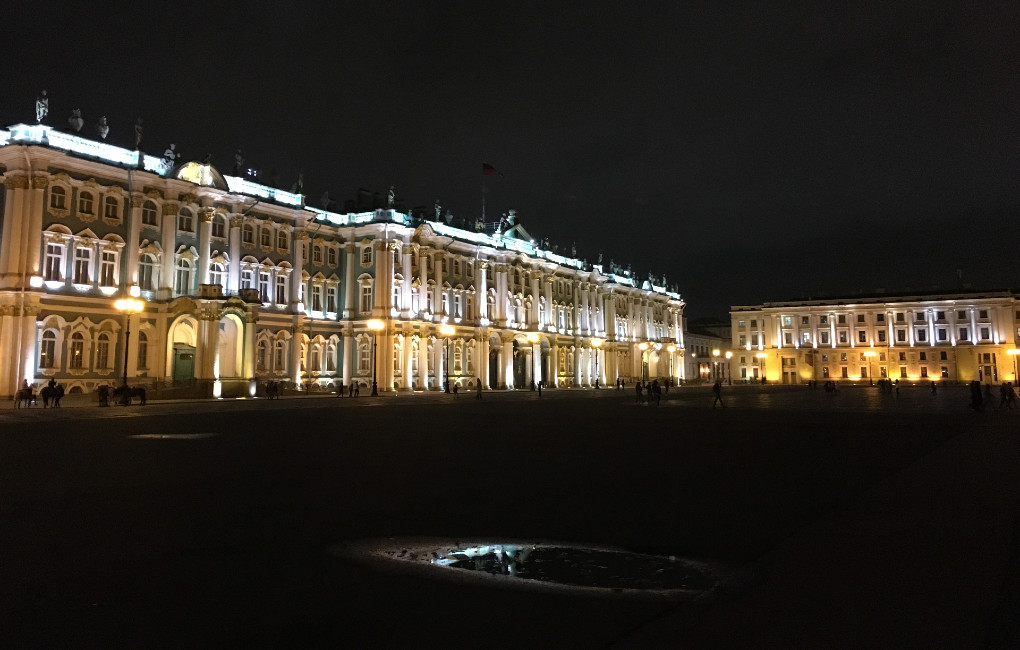 You're interested in taking part in an Internatioal Summer University program?
The following International Summer University programs are planned for 2020:
Joint ISU China,Tongji University
Joint ISU Indonesia, Universitas Gadjah Mada
Joint ISU Australia, University of South Australia
Joint ISU Russia, St. Petersburg University (Graduate School of Management)
If you are interested in taking part in taking part in one of these programs: The application period starts on March 3, 2020. If you have further questions, you should visit the small group advisory meetings to receive all information you need for your application. The next dates for group advisory dates are February 25, 2 p.m. and .March 3, 3 p.m. in the International Office (LC, Level 4) – no registration needed!